We just love it when worlds collide. (Figuratively, of course.) Take Greater Fort Wayne Inc. and Electric Works, for example.
We've had the honor of working with both over the past several years. We worked with the development team behind Electric Works to create the project's name and identity, and have helped them share their ambitious and inspiring vision for the redevelopment of the former General Electric campus locally, regionally and across the country.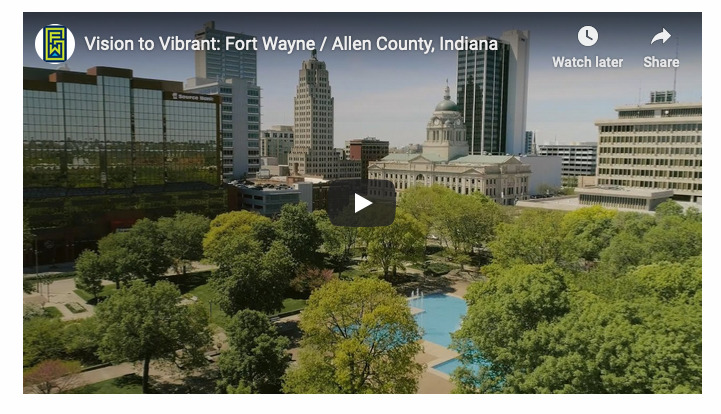 We've also been fortunate to work with the awesome team at GFW Inc. on several initiatives, including recent upgrades to their website, as well as updates to the "Vision to Vibrant" video we originally developed for them in 2016.
Greater Fort Wayne Inc. has been a strong and enthusiastic supporter of Electric Works, so it makes sense that these worlds would collide – which they did last year when we worked with GFW Inc. on a regional and national advocacy campaign on behalf of Electric Works. In particular, we supported the campaign through a video and Electric Works-dedicated video brochure.
Which ALL brings us to earlier this month, when the Association of Chamber of Commerce Executives (ACCE) bestowed three national awards on GFW Inc., including a Best in Show and Grand Award for its 2018 Electric Works campaign. In addition, GFW Inc. VP of Economic Development Ellen Cutter was named to ACCE's 40 Under 40 list for 2019 – congrats, Ellen!
We're thrilled for GFW Inc. We're thrilled for Electric Works. We're pretty proud of ourselves – and we're so honored we get to work with both of these amazing teams and support their work on behalf of our hometown.