For any organization, a successful annual report does more than tell the financial story of the year – it also tells the stories of those who've helped make the past year possible. Once again, we were honored to help our friends at Do it Best Corp. tell the story of their successful year – and of the members they helped grow and succeed.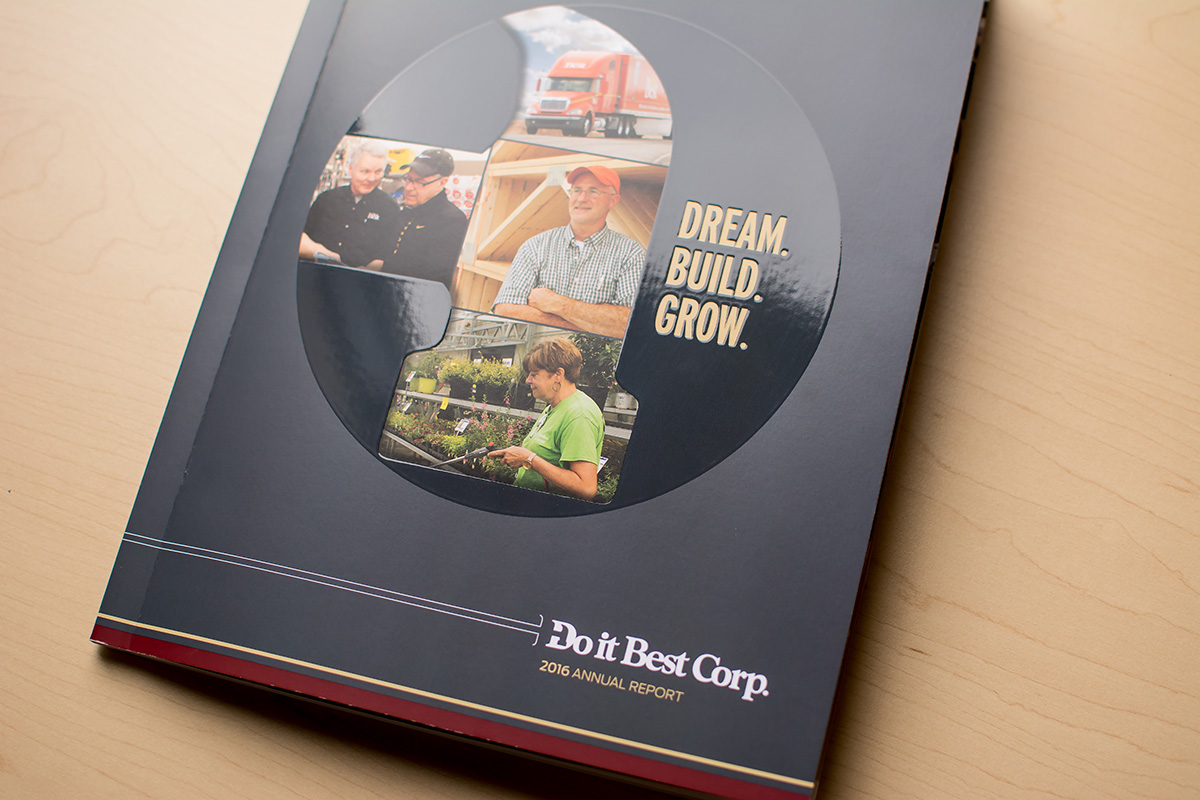 After helping the co-op celebrate its 70th anniversary in the home improvement industry with a look back in 2015, we wanted the 2016 report to look forward. Framed around the theme of "Dream. Build. Grow," we shared stories of how Do it Best Corp. – the largest privately held company in the state of Indiana with annual sales of $3 billion – helps its thousands of hardware store, home center and lumberyard member-owners throughout the United States and in 52 other countries grow their businesses and achieve their dreams through a comprehensive menu of programs and services.
We traveled to member locations throughout the country, capturing and sharing their entrepreneurial success stories – and how their partnership with Do it Best Corp. helps make it possible. With the co-op's trademark hammer on the cover, this year's annual report drives home the achievements and accomplishments of its members and how their co-op partnership gets stronger year after year.